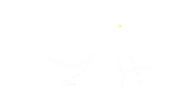 OWL Software
The Wise Choice for Small Business and Investment Software
OWL SOFTWARE - Easy to use accounting, invoicing, billing and investment management software that you can try before you buy.
OWL Software ('Otto-Williams Ltd.) is committed to producing easy-to-use software for small businesses and investors. From Simple Business Accounting to Master Investor, our programs are designed to enable users to be productive immediately. "Keep it simple and intuitive" are the touchstones that OWL Software has used for over 23 years to create and improve our software.
Don't just take our word for it. Download a free trial of any of our programs and see for yourself why our software has received top ratings from the Financial Times, PC World, Computer Novice, Computer Edge and Market Research.

Basic Bookkeeping (BBK) Ver 7.2.1 for Windows is a very easy-to-use accounting system that is specifically designed for small and home based businesses. This single entry accounting system is very straightforward and avoids financial jargon so you don't need to be an accountant to understand and use the program.

Bookkeeping for Realtors Ver 2.1.1 for Windows is a new version of our popular Basic Bookkeeping that has been customized for realtors who are independent contractors.

Simple Business Accounting (SBA) Ver 4.1.1 for Windows is an easy-to-use accounting system designed specifically for use by individuals, small businesses, homeowners associations and other organizations that need a simple system to budget and track income and expenses.

Simple Business Invoicing and Inventory Ver 3.3.2 for Windows is a complete sales management system that includes: invoicing, credit card processing, inventory management, automated billing, mailing list management, and sales tracking. Invoices and bills can be printed on plain paper or your own letterhead.
Master investor (MI) Ver 6.2.2 for Windows is a fully integrated system that combines investment portfolio management with technical analysis. The purpose of MI is to help individual investors and professional money managers organize and analyze the information that is critical to making informed investment decisions.

Personal Portfolio Manager (PPM) Ver 7.1.12. for Windows is a powerful, yet easy to use, portfolio management and technical analysis system is used by individual investors on five continents. Completely redesigned, PPM is now even more powerful but just as easy to use.