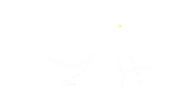 OWL Software
The Wise Choice for Small Business and Investment Software
Celebrating 36 Years of easy-to-use software
Established in 1987, OWL Software ('Otto-Williams Ltd.) is committed to producing easy-to-use software solutions that meet the challenges of today's fast paced world. At OWL, we listen to our customers and design our programs to be intuitive. For you, our customers, this means short learning curves and immediate productivity.
Our commitment to producing easy to use software has been recognized with top ratings from the Financial Times, PC World, Computer Novice, Computer Edge and Market Research. The central theme to all of these top ratings is the quality and ease of use of our programs.
But more importantly, users in 67 countries have recognized our commitment to producing programs that are both powerful and easy-to-use, saying:
I am writing "to thank your company for developing such practical software for people who need to spend their time making an income, not studying complex software manuals." JG, Long Beach, CA
"I am glad I picked OWL. The support is better than I ever expected." RS, Redington Shores, FL
"If you know nothing about computers, you will be able to use this program." Securities Research Company, LTD., New Zealand
"I would like to take this opportunity to thank you for creating a first class piece of software." JR, England
"Love your program. It is the most user friendly accountancy program I have yet seen." Newcastle Boat Transport, Australia.
"This program is the best I have found. I really enjoy using it - it's impossible to foul up!  I wish all software was like this." S.G., Lincoln, England
At OWL, it is not simply a matter of producing quality software at a competitive price. We are also committed to insuring that users know what they are buying and that it will meet their requirements. To accomplish this, all of our programs are available to try before you buy.